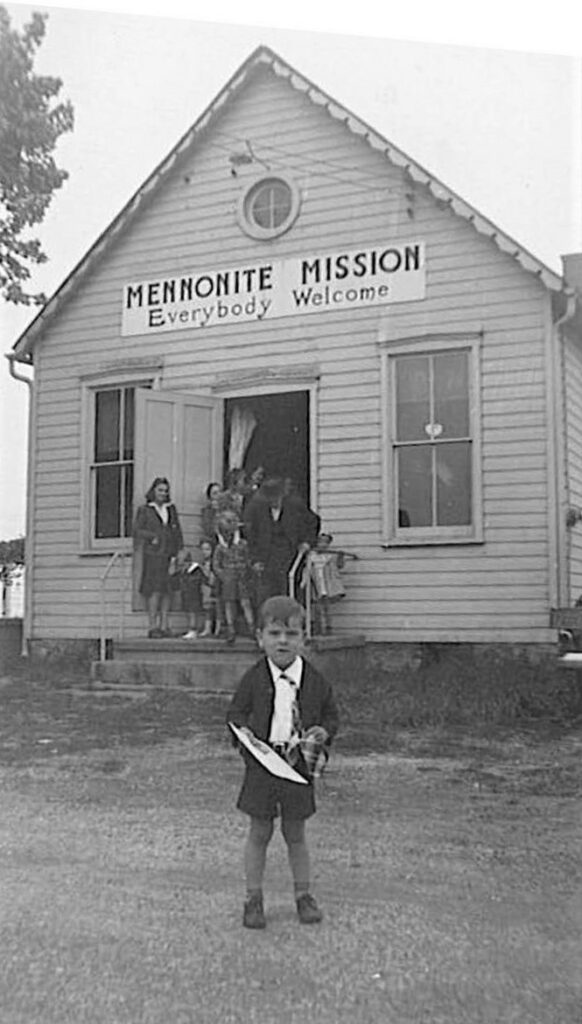 Blossom Hill Mennonite Church first had its roots as a mission outreach to the children and their families of railway workers. This mission was in the village of Dillerville in 1934 in the northwest quadrant of Lancaster City. The Dillerville Mennonite Mission was an outreach of East Chestnut Street Mennonite Church which supplied pastors for the Sunday services until 1946 when Earl Wert was chosen by lot to be the sole pastor.
In 1943 the church moved to Stevens Street as the land where the church was located was bought by Armstrong Linoleum Company for expansion purposes during World War II. The chapel was taken apart and the wood used to build the new church on Stevens Street. The Dillerville Mennonite Mission was renamed North End Mennonite Church.
Then in the 1960s, Armstrong expanded again, and the church needed to relocate. They purchased a plot of land on Delp Road in Manheim Township. In 1971, the new church building was completed, and we began holding services there.
In 1981 the church changed its name to Blossom Hill Mennonite Church which more accurately described our location in the Blossom Hill neighborhood. In 2007, the church expanded with a building addition to provide space for the growing congregation and its many young families. 
While there have been many changes over the years, some of the threads that run throughout is a focus on children and the world beyond our walls. It has been a place of invitation and calling, a place of nurture and rest, and a place of challenge and inspiration.